Africa Surgery, taking care of surgery in Sierra Leone, Dutch Chamber of Commerce 63990245, RSIN-number 8554 78 512
Board members:
Alpha Sesay
Piet Rietkerk
Ihsan Bolukbas
Iris de Wit
Tom Johnson served two years as a volunteer in the U.N. Peace Corps in Sierra Leone, West Africa (1989-1991), where he worked with farmers on farms and beekeeping projects. He was there at the beginning of the revolt by the rebels, which followed a war which disrupted the country from 1991 to 2001.The war, which was called the cruelest war of the nineties by the United Nations, had the mutilation and deaths of thousands as a result, and impaired the development of agriculture, education, and vaccination programs against diseases such as polio and tuberculosis. This conflict also destroyed the already not strong medical infrastructure of this small country, so the people of Sierra Leone could no longer get medical care.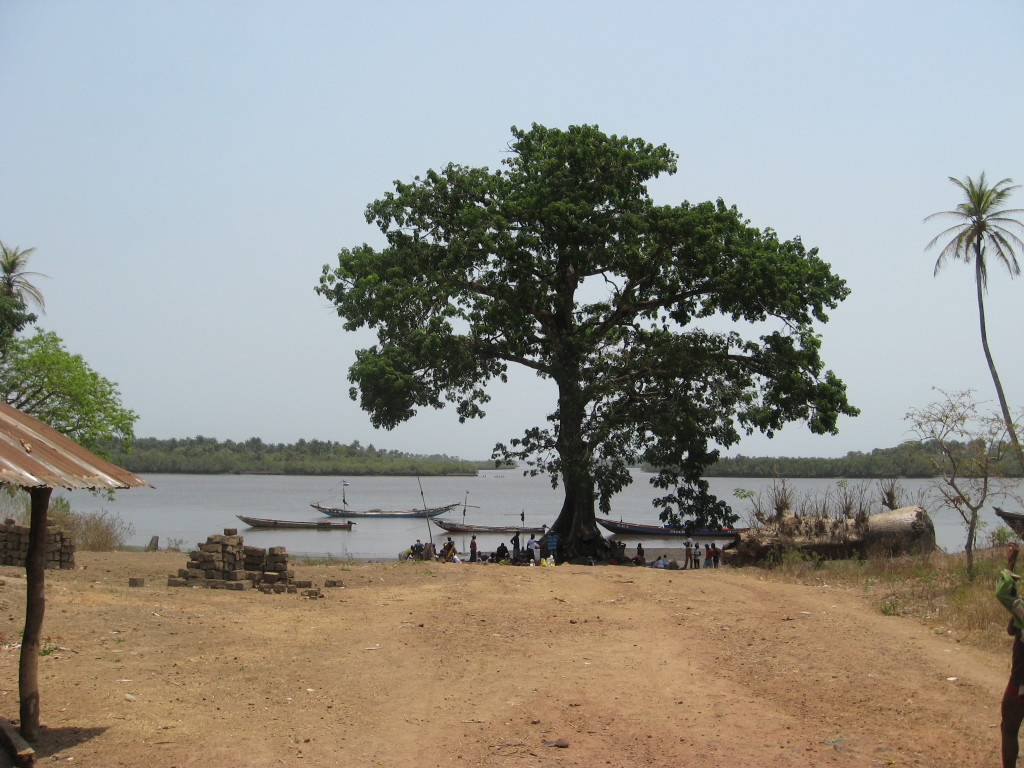 Sierra Leone Tom's great desire to help the people of Sierra Leone brought him back in the country after the civil war ended in December 2001, and he began to organize surgical treatments for people who needed it. Today, he is there at least four months a year to support patients and surgeons, doctors and help medical teams. To keep doing this work, Africa Surgery Inc. was founded in February 2007 (ASI) in New Jersey and was registered as a 501-c-3 non-profit organization by the Federal Government
The Pott's disease is a form of tuberculosis that affects the spinal column of the victim. It softens one or more vertebrae. The spine can cause it to break, causing chronic pain. The victims can thus lose the use of the lower body because they gradually become paralyzed from the location of the fracture. Sierra Leone has six million inhabitants, and has four orthopaedic surgeons. There are no facilities where complex operations can be performed on the spine. People who are born with deformities such as scoliosis of the spine, or develop a stage of the disease of Pott, have no hope of effective treatment in Sierra Leone.
Tom helped his African employees in 2003 and 2004 to bring a young man with severe scoliosis and two girls aged seven and eight years who suffered from Pott's disease to neighbouring Ghana. These three patients were treated there by specialist surgeons of the medical team of the Foundation of Orthopaedic and Complex Spine (tacos) www.orthofocos.org that Ghana visits regularly. The young man, who was now at the stage that he could hardly breathe anymore, had two metal plates inserted to stretch his back. The girls, who could not stand up straight or walk, got the use of their legs restored by removing the pressure of their spinal cord. In the sequel 24 adults and 98 children with Pott's disease or scoliosis were brought from Sierra Leone to Ghana where their spine was treated surgically with through the FOCUS team.
ASI is increasingly helping people, and ASI has arranged medical facilities for some of the many people who needed help and surgical care. Since 2003, more than 400 men, boys, and a number of women were treated for their debilitating herniated disc; three men with elephantiasis were treated and function normally now; Two medical teams with specialist surgeons have treated 52 women with various gynaecological problems; More than 100 people have regained their sight or improved through cataract surgeries and other eye surgery at a Baptist hospital again (one of them was a woman who had been blind for 13 years); 8 children are cured from clubfoot.; 16 people have been successfully (if necessary surgical) helped to severe inflammation in their jaws and teeth.
ASI gave organized assistance to the Holy Spirit Hospital of the Catholic Mission to make teams for constructive surgery from the Scottish ReSurge Africa and the Woman for World Health (W4WH) organization from California. Meanwhile, more than 250 people have been treated for diseases such as regretted lip, cleft palate, burns and mutilations due to scars, tumours and deformities etc. Africa Surgery Inc. also committed to clean water programs and education in schools, because drinking clean water and education are vital for good health. ASI supports the St. George Orphanage Foundation financially to give children who became orphaned after the Ebola epidemic a home, and also supports other local organizations in Sierra Leone to provide food to the disabled at this time of crisis.
For two years, Tom Johnson jr. has served voluntarily in the US Peace Corps in Sierra Leone, West Africa (1989-91). He was there at the beginning of the rebel war that ravaged the country from 1991 to 2001. Because of the war, the medical infrastructure, which was already not good, even more deteriorated. This allows the people of Sierra Leone remained without adequate medical care behind. This was Tom's motivation to return to the country and the people there to help.
Mr. Alpha Sesay is helped by Foundation Africa Surgery established in 2003 in New Jersey, America, Alpha lives in Driebergen in Netherlands. Over the years there has always been contact between Tom and Alpha. After several discussions it was decided by them to also set Africa Surgery up in the Netherlands. On August 26 2015, the foundation was officially launched in the Netherlands with the name Africa Surgery Incorporated Netherlands. The goal of the foundation is also the same purpose as for Africa Surgery America, supporting institutions that aim to make medical care, surgical treatment, education, training and mobility-enhancing attachments for physically challenged persons available. Especially for persons residing in Sierra Leone, West Africa. Alpha knows what it's like to be in that kind of situation, so he is extra motivated to help others now, as Tom helped him then.
Africa Surgery Inc. Netherlands is responsible for monitoring the proper use of funds entrusted donations. We are on site for surveillance.