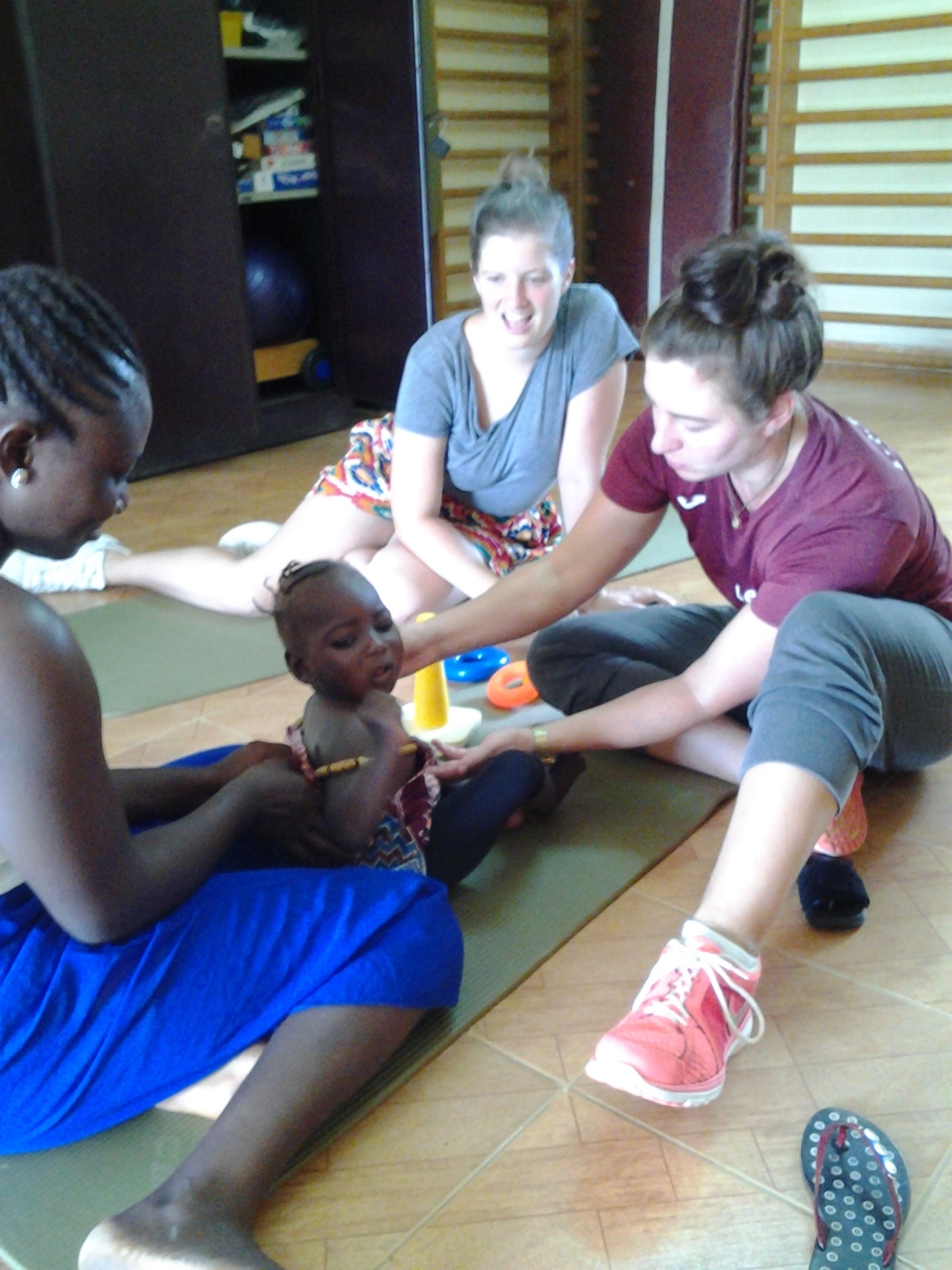 Mariatu Koroma, age two years seven months, has never started to walk due to an undetermined developmental delay or neurological road block. Africa Surgery brought Mariatu to the Adventist Hospital in Magbenteh, Sierra Leone where she began to be assessed and to receive treatment by Lena Lohmann and Manuela Bolte.

The two young physical therapist, who are from Osnabrück, Germany, are doing a three-month volunteer program at the hospital where they are working to help children like Mariatu as well as adults to overcome physical and neurological impairments through physical therapy exercise and massage therapy. Lena and Manuela, who are using their own funds to pay for their visit, are confident that, with the right exercises and enough time, Mariatu will be able to improve her motor development problems.

Manuela Bolte (left) and Lena Lohmann (right) try to get the attention of patient Mariatu Koroma as a first step in her assesment and treatment.